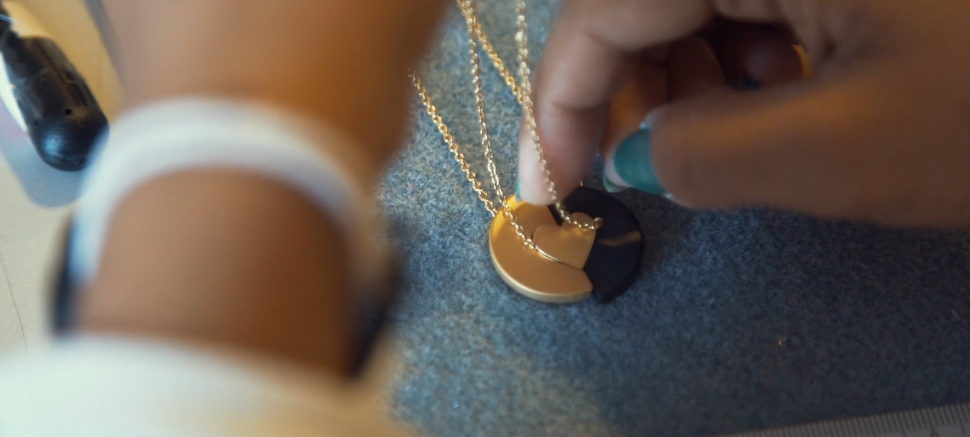 Hearing BOGO catches me off guard sometimes. Is that the phrase encouraging us to live life to its fullest? Oh wait, that's YOLO, which is "you only live once." Is BOGO encouraging swift action? Oh right, that's FOMO for "fear of missing out."

All the acronyms that instruct us how to act can get a little confusing.

How BOGO Works
BOGO, the acronym for "buy one, give one," has become popular in the past several years and represents a new philanthropic perspective on consumerism where you can buy a product for yourself and give one to someone in need. It's an interesting shift in how we choose which products to consume. Examples of this range from "buy a soccer ball and give one," to "buy a toothbrush and give one." Others include "buy a meal, give a meal," or "buy a blanket, give a blanket." The brand that made this philanthropic consumer model common enough to become an acronym is TOMS. It started when Blake Mycoskie saw that children in impoverished communities needed shoes. He started selling a very simple espadrille-type shoe with the promise that for every pair of shoes purchased, they would donate a pair to a child in need.

Where It Breaks Down
However, this business model which seems so helpful can in reality be harmful in terms of community economic impact and aid dependency. According to the World Bank Economic Review, studies find it has "generally insignificant impacts on overall health, foot health, and self-esteem [which outweigh the] small positive impacts on school attendance for boys."

Then when you really start looking at how the supply chain works, this model often falls apart. Many of these products are made at sweatshops or factories paying poverty wages. Extreme poverty is one of the most common vulnerabilities which leads to exploitation for people around the world. Instead of helping those in need, consumers and businesses end up giving temporary handouts and not empowering or providing the means for the marginalized to come out of poverty.

This is why at Made for Freedom, we only work with partner centers that support the livelihood of survivors and marginalized with dignified employment which includes training, employment at living wages and wellness support services.
Making a Lasting Impact
It is possible, though, to adapt this model for a long-lasting and meaningful impact. One of our partner centers has created the most powerful BOGO I have encountered — a pendant on a necklace that becomes two. The Committed Heart Necklace is a simple circular pendant with a heart cutout sold to consumers who support ethical and socially-conscious fashion. The Gift of Starlight Necklace is designed with the same concept featuring a silver and black pendant with a star cutout instead.

The inner pendant is attached to a second necklace and used for a very unique purpose. Outreach teams around the world offer these heart and star necklaces to young women in red-light and trafficking hubs who need to be reminded that they are valued and loved, and have the support to start a new life. They are told that somewhere in the world, someone is wearing the other part of the necklace and standing up for their freedom.

So the next time you are looking to make a socially-conscious purchase, look at how you can help transform lives in the long-term by supporting their livelihood, and not just provide a handout for a short-term solution.

More about the BOGO business model shortcomings:
A Better Way To 'Buy One, Give One'; Forbes
Free two shoes; The Economist
Beware companies that promote "buy one, give one" charity; VOX

Reference: Bruce Wydick, Elizabeth Katz, Flor Calvo, Felipe Gutierrez, Brendan Janet, Shoeing the Children: The Impact of the TOMS Shoe Donation Program in Rural El Salvador, The World Bank Economic Review, Volume 32, Issue 3, October 2018, Pages 727–751, https://academic.oup.com/wber/article/32/3/727/2669760