Needed Now More Than Ever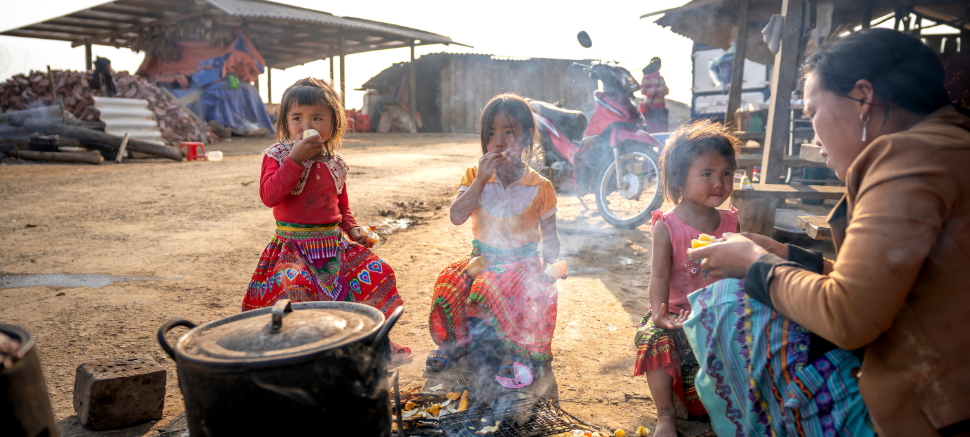 When it comes to transforming our world, leaders from around the globe in 2015 identified 17 Sustainable Development Goals. The number one goal on that list is to reduce poverty.

Extreme poverty is one of the most common vulnerabilities that leads to exploitation. Extreme poverty is typically seen as those living under two dollars a day. This is one of the dire situations we point to that makes people vulnerable to exploitation. The struggle to survive with basic human needs makes people do things they would otherwise not consider. When a woman has no food for her children, she will likely do anything in her power to get the money for food. When a man's family does not have enough money to feed the children, he is more likely to believe someone promising to provide a good job and education for his daughter in the "big city."

We were making progress in fighting poverty until our world experienced a global pandemic which brought with it shutdowns, quarantines, unemployment and death. None of us thought it would be this widespread or last this long.

"The COVID-19 pandemic is estimated to push an additional 88 million to 115 million people into extreme poverty this year, with the total rising to as many as 150 million by 2021, depending on the severity of the economic contraction. Extreme poverty, defined as living on less than $1.90 a day, is likely to affect between 9.1% and 9.4% of the world's population in 2020, according to the biennial Poverty and Shared Prosperity Report. This would represent a regression to the rate of 9.2% in 2017. Had the pandemic not convulsed the globe, the poverty rate was expected to drop to 7.9% in 2020." - World Bank

The pandemic has taken us back decades in the fight against extreme poverty. Those living in extreme poverty are worse off and extremely vulnerable to human trafficking. Purchasing products that support people's livelihood is now more important than ever.

Consideration Needed
Like you, we are troubled with modern day slavery and found a way to be part of the solution. Dignified employment prevents exploitation and restores dignity for survivors by providing a good wage, safe workplace, life skills, job training, and dignity from supporting oneself.

At Made for Freedom, we partner with multiple restorative centers around the world to offer dignified employment for the products we source. Each of them supports the marginalized and exploited by offering an alternative to poverty and vulnerability. Our partner centers have been carefully chosen as places that offer the employees job skills, a sense of their own value, and fair wages. Together with our customers and partners, we have generated over 20,000 hours of dignified employment.

Consider the impact behind the products you purchase. Are they empowering with dignified employment or taking advantage of the vulnerable through poverty wages and poor work conditions?

Thoughtful consideration in purchases is needed now more than ever. Thank you for the impact you make through ethical fashion and dignified employment.

Shop now and change a life forever
More about the BOGO business model shortcomings:
A Better Way To 'Buy One, Give One'; Forbes
Free two shoes; The Economist
Beware companies that promote "buy one, give one" charity; VOX

Reference: Bruce Wydick, Elizabeth Katz, Flor Calvo, Felipe Gutierrez, Brendan Janet, Shoeing the Children: The Impact of the TOMS Shoe Donation Program in Rural El Salvador, The World Bank Economic Review, Volume 32, Issue 3, October 2018, Pages 727–751, https://academic.oup.com/wber/article/32/3/727/2669760