When Global Issues Hit Close to Home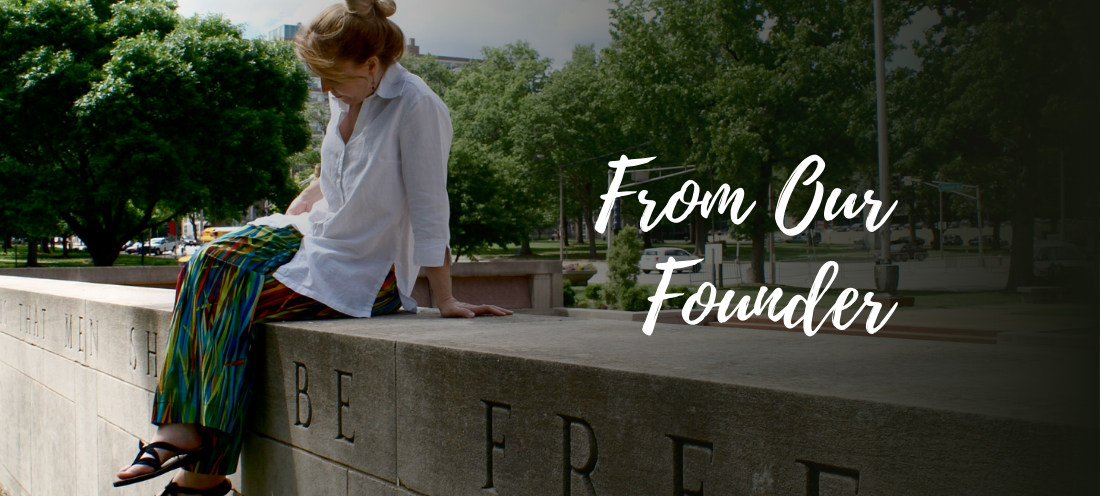 on Monday, February 1, Aung San Suu Kyi was detained during the military coup in Burma, also known as Myanmar. While we may be physically removed from events like this and others that are halfway across the world, our small business based here in St. Louis, U.S. has felt repercussions.

The Seek Justice Necklace Trials
Let me tell you about the past few weeks and the saga of ordering one necklace. Due to the overwhelming demand for our Seek Justice Necklace during the holidays, we ordered a large shipment to fulfill all the pending online orders. The organization that makes that particular necklace is based in China, with several restoration centers around Asia. However, the Chinese artisan center was going to be pretty much offline for the month of February due to Chinese New Year!

We were put at ease when we found out that our partner had a plan to keep production going. They would send the materials to one of their facilities that would not be closing for Chinese New Year — the center in Burma. Now, with the military in charge and claiming a one year state of emergency, we are seriously concerned for the safety of the ladies working at the center, their families and the country as a whole. With all that is going on there, we are not sure when we can expect the next order of necklaces. They may come from the locations in China — we are still awaiting updates.

Nothing But Black Fabric
Dawn exploring the fabric store during our introduction trip in 2015.
It reminded me of another sourcing issue we experienced several years ago. We were in the midst of ordering fabric for our Volleyball Bags and Yoga Mat Bags from our partner center in Thailand. For a typical order, someone from the center would go to the fabric store, take a picture of a full wall with hundreds of available fabrics, email that picture to us and we would choose the colors and prints we thought would work best.

While working on a new order, we received an urgent email with a picture of just 10-20 remaining fabrics. We learned that King Bhumibol Adulyadej had died and the entire country was asked to express their mourning by wearing only black and white for one month, with the official mourning period lasting one year. This resulted in mass production of black fabric, and the existing stock of colorful fabrics depleting quickly. Thankfully, we were able to get just enough of the fabrics we needed to make a small batch in the nick of time. Phew!
Top It Off with Local Drama
One might think that complications like this only happen when working with our international partners. We experience shipping issues all the time right here in the U.S. Don't even get me started on the packages coming from Chicago, a mere four hour drive from our office, that sat in a warehouse for ten days before being delivered! Or the time that I put my hand in the box to retrieve poorly packaged jars only to have a shard of glass cut my finger! I said...don't get me started :)

Your Support Means Everything

Human trafficking is global. As a small business who has joined the fight against this atrocity, we partner with centers who are doing the hard work of restoration and providing dignified employment, thus our partner centers span the globe. To date we have partnered with over 20 organizations that are changing lives forever.

We appreciate our customers who are so committed to partnering with us for freedom and shopping with a purpose. Thank you for your patience and walking this path of restoration and dignified employment. If you have a pending order for our Seek Justice products, we will keep you posted as the situation evolves.

With love,

Dawn Manske